WOLFGANG GANTER | RISING STARS RESIDENCY ARTIST 2016
BIOHAZARD | 27. AUG 2016 - JAN 2017
MIt Werken in unserer Ausstellung "BERLIN BASED" ab 15.4.2017.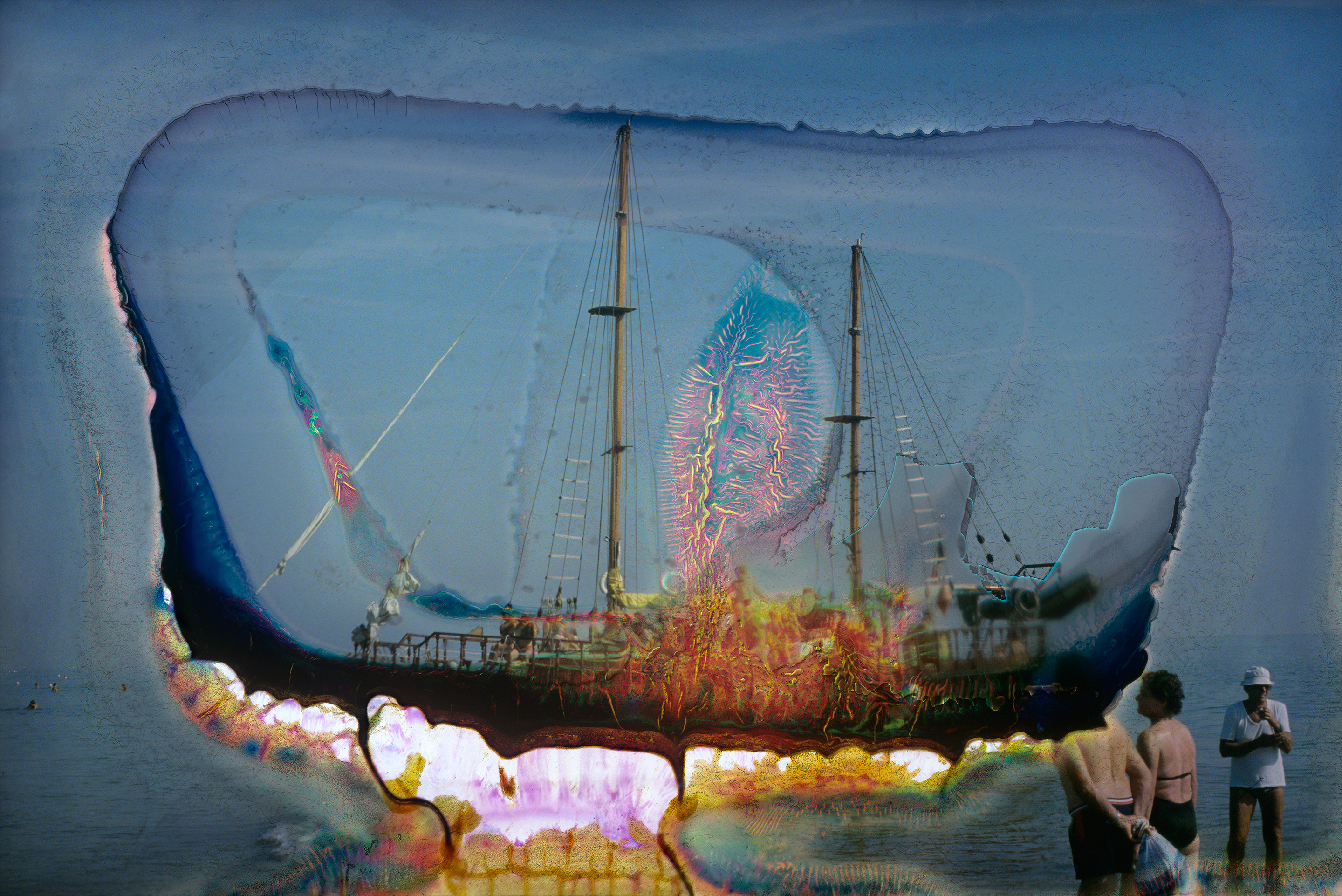 Wolfgang Ganter (*1978, Stuttgart, lebt und arbeitet in Berlin) ist unser diesjähriger Stipendiat der Rising Stars Residency. Ab dem 27. August präsentieren wir eine große Ausstellung mit teils brandneuen Werken unter dem Titel BioHazard. Ganter infiziert Diapositive mit Bakterien, die dann das Originalbild zerfressen, wodurch ein neues Bild entsteht. Die infizierten Dias fotografiert er mit dem Mikroskop und vergrößert sie vielfach, so dass man nicht nur ein Spiel von Alt und Neu erlebt, sondern auch ein Wechselspiel der Perspektiven.
Wolfgang Ganter (*1978 Stuttgart, lives and works in Berlin) is the 2016 Rising Stars Residency Artist. Starting on August 27th we will present a grand exhibit of his work entitled BioHazard. It will include brand new pieces in new techniques. Ganter infects photographic slides with bacteria which eat away at the original image thereby creating a new picture. The infected slides are photographed under the microscope, hence enlarged, resulting in an interplay of old and new and a to and fro of perspectives.